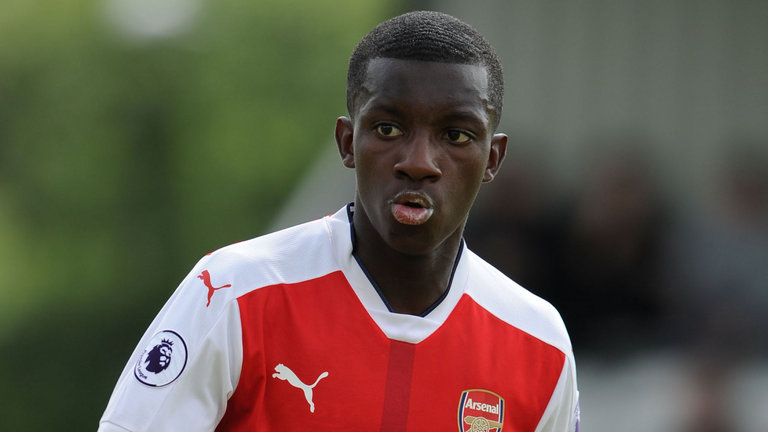 Arsenal fans are always excited about who the next young player to come out of the academy might be, but there's loads of hype around striker Eddie Nketiah.
The 17-year-old, who was signed from Chelsea aged 14, is tearing up the youth teams this season, scoring bags of goals and plenty of hat-tricks to boot.
Arsene Wenger has invited him to first team training a number of times, and you can bet before long he'll get first-team chances. Remember that bet365 are the usual leaders for a big bonus if you fancy putting some money on this.
Nketiah's rise is amazing considering he wasn't rated at Chelsea at all, after they signed him from a local team in South London, only to then let him leave.
Arsenal move in stright away and it looks like he's more than happy across London, banging in 24 goals in 28 matches last season. That's a record bound to get some attention.
A smart finisher who can hold the ball up, Eddie is known for his running in behind and ability to score goals from angles.
Remember the name because he's a big talent for the future.