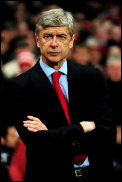 Young Guns is an award-winning Arsenal blog written by Jamie Sanderson.
It was formed in January 2008, and is the product of a bored teenager who became fascinated by the infamous Arsène Wenger quote: 'We don't buy superstars, we make them.'
Since then, he's been exploring the way Arsenal develop their superb production line of players, and documenting the next generation of talent.
When not scribbling here, you can usually find Jamie in the pages of The Metro and The Independent newspapers. Enjoy!
Disclaimer: Young Guns is in no way affiliated, linked or authorised with Arsenal Football Club PLC, and any similarities that there may be are purely coincidental.