Archive for Category: "Editorials"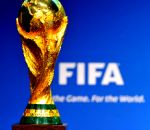 Eyes on the prize: The World Cup
It was always going to be dramatic, and the World Cup draw delivered with some superb matches and groups selected. The most eye catching, after all the talk and hype was over, was England being thrown into a group of death with Ururguay, Italy and Costa Rica. Not only are they tough matches, but the matches will take place in areas of Brazil with high humidty, meaning the Three Lions face a real challenge to go through. Spain, the were thrown in with Holland, Chile and Australia in a tricky contest that will throw up some exciting games early on.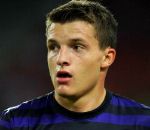 Arsène Wenger had to be convinced to sign Thomas Eisfeld in January. He's glad he did now. Arsenal had been expecting to sign out-of-contract Eisfeld this summer, but were forced to move in January, over fears that his club Borussia Dortmund were ready to offer bumper terms, to make him stay in Germany. Wenger described bringing the 19-year-old to North London, six months early, as an opportunity to allow him time to settle.
Pedro Botelho departed Arsenal this week in the same way in which he arrived – as a virtual unknown, with serious question marks over his commitment and attitude. Botelho signed for Arsenal five years ago, joining from Brazilian Série A side Figueirense, after the club had lost out on another South American flyer – Ángel di María. An outlandish character from the streets of party town Salvador, Pedro had been a beach footballer.
He's the big prospect with the big name who arrived for a big fee this summer, and tonight, Alex Oxlade-Chamberlain sent his clearest message yet that he's ready for a role on the big stage. With Gervinho injured and Theo Walcott resting a minor knee problem, Oxlade-Chamberlain was handed a starting role as Arsenal looked for their first three points in Champions League Group F against a potentially frustrating Olympiakos side. It was his debut in the competition, but within minutes, he looked at home. His confidence began to ooze after some efficient early touches, and just as the Emirates faithful were beginning to expect excitement from the 18-year-old, he delivered. An intelligent run across the front of the Olympiakos back four created uncertainty, but Oxlade-Chamberlain kept his composure to lash the ball across Franco Costanzo into the net. Costanzo told the media before kick off that Arsenal lacked the threat of previous years, but his sides nervous defence struggled to deal with Oxlade-Chamberlain's unpredictability, direct pace and threat from crosses. It's those qualities he showcased against Shrewsbury Town in the Carling Cup last week, but as promising a performance as that was, it's easy to get carried away against a League Two outfit. Tonight, Olympiakos were a notable upgrade, and offered tests to Oxlade-Chamberlain's defensive side, in reading of situations, tracking back and shielding the ball. It's fair to say the results were mixed. He protected possession well in the early stages, but pass selection under pressure was inconsistent. He did track back on a handful of occasions after losing the ball, which was a big positive and something Arsène Wenger has been working on with Alex, but reading of dangerous situations will require more of the Frenchman's time. However, it's going forward where Oxlade-Chamberlain is really at his best, and his performance will no doubt have given Wenger something to think about ahead of Sunday's North London derby. The often frustrating Walcott should be available, but the temptation will be there to stick with a younger model, who has all the talent, spirit and heart to make an impact. All in all, tonight was an important step for Oxlade-Chamberlain – a player who almost a year to the day was substituted at half time during Southampton's clash with Yeovil Town, after struggling to get the better of the Town defence. Fast forward 12 months, and he's put the ball firmly in Wenger's court ahead of one of Arsenal's biggest games of the season.
© 2012 Young Guns. All Rights Reserved. ·
·