Arsenal have been a regular fixture in the Champions League for over a decade although their place at the European top table is seriously under threat this season, with the Gunners now off the pace when it comes to a place in the Premier League top four.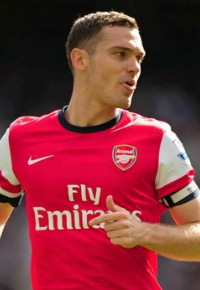 The team's 2-0 reverse at home to Manchester City meant they were six points behind north London rivals Tottenham, with Thomas Vermaelen calling for his side to stay strong and pick up some valuable points in the same way that they did when reeling in Spurs last season to claim a top four spot.
"There are a lot of big, big fixtures coming up against good teams – big games," he told Arsenal Player.
"This [the defeat to City] was the first one, we wanted to have a good start and that is why it is more disappointing we could not get a good result."
"But against Swansea, I am confident the group will respond on this defeat, and I'm confident we can get a result on Wednesday."
Indeed, the FA Cup has become a very significant competition for Arsenal London tickets this season considering that winning a Premier League title is out of the question and a Champions League last sixteen exit could happen after the Gunners drew Bayern Munich.
Vermaelen is hoping that the fans can make all the difference and the Arsenal captain is keen for the supporters to cheer them on to victory against Swansea before that tricky trip to Stamford Bridge on Sunday.
"That [the fan's backing] is really important and I'm pleased with that," he said. "That can give us a massive boost that they're behind us, and they did that through the whole game."
"It was difficult for us because we had 10 men, and for them as well, but they supported us through the whole game."
Arsenal will play several games in the next few weeks, but don't forget there are a wide range of sports tickets aviliaible.