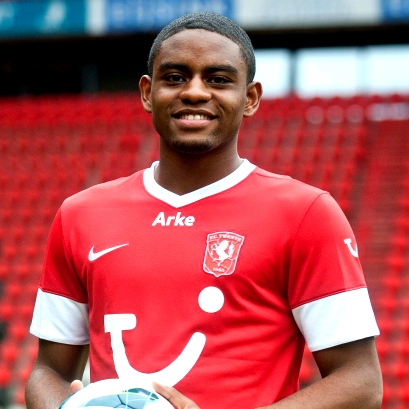 Kyle Ebecilio has revealed he turned down moves to PSV and Anderlecht to join FC Twente from Arsenal last week.
The Holland Under-19 midfielder has agreed to return to his homeland with Twente at the end of the season, with the Gunners opting not to stand in his way.
And according to the player himself, Ebecilio had a choice of different options.
'The first team I spoke to was PSV,' he told Twente's website.
'Then I spoke with Twente and Anderlecht. Last week I took the plunge – FC Twente was the one for me.'
'I felt good immediatley. They have confident in me and I hope to play man games in the next few years.'
Arsenal are set to get around £150,000 in compensation for the player, who joined from Feyenoord with a massive reputation.
Twente are believed to hope the deal will pave the way for several deals between the clubs, with the Dutch club already having their eye on German winger Serge Gnabry.